Experimental Night #14
Die Experimental Night geht in die dreizehnte Runde und präsentiert euch wie immer aktuelle, internationale Künstler aus dem Bereich der experimentellen Musik. Von leise bis krachig ist alles dabei, jedesmal anders, jedesmal neu. Für alle Neugierigen, die sich klanglich bereichern lassen wollen.
► LEA BERTUCCI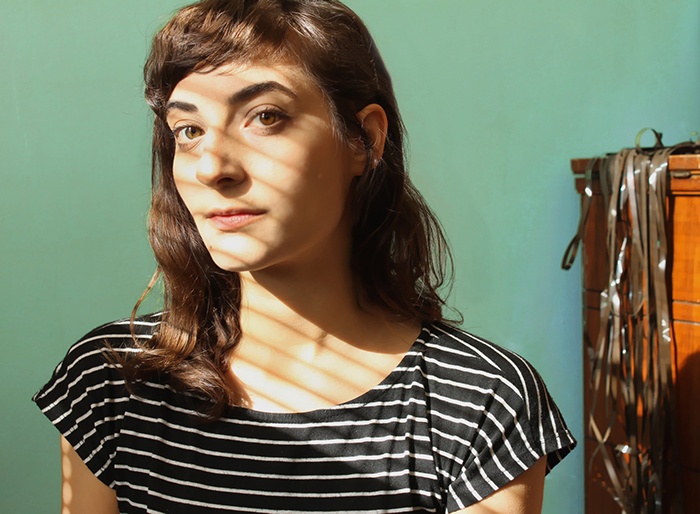 Lea Bertucci is an American composer and performer whose work describes relationships between acoustic phenomena and biological resonance. In addition to her instrumental practice, (alto saxophone and bass clarinet), her work often incorporates multi-channel speaker arrays, electroacoustic feedback, extended instrumental technique and tape collage. Deeply experimental, her work is unafraid to subvert musical expectation.
Her discography includes a number of solo and collaborative releases on independent labels, including I Dischi Del Barone, Obsolete Units, Telegraph Harp, Clandestine Compositions and NNA Tapes.
She has performed extensively across the US and Europe at venues such as The Kitchen, PS1 MoMA, The Drawing Center, Anthology Film Archives, Abrons Arts, The Walker Museum, Madison Square Park, The Reniassance Society, Chicago, ISSUE Project Room, Pioneer Works, The Queens Museum, Roulette, Artists' Space, Caramoor, The High Zero Festival, and Experimental Intermedia, among many others. She is a 2016 MacDowell Fellow in composition and a 2015 ISSUE Project Room Artist-in-Residence.
https://leabertucci.bandcamp.com/
► LOUIS MINUS XVI
"This Art Ensemble of Lille is hyperactive. In addition to three albums and a split with the Berber artist Lahcen Akil, we find members of the quartet in equally ambitious projects, such as Unik Ubik, M.Thibault, Hook, L'Atelier d'Education Musicale du Centre Social Raymond Poulidor, but also in the company of avant-garde cult figures such as Daniel Carter or Pascal Comelade.
The music of Louis Minus XVI is revolutionary, humanist scaffold jazz whose alto and tenor saxophones Adrien Douliez and Jean Baptiste Rubin are the breath of life. They mix, accompany each other, clash stereophonically, and systematically fall back on their legs like a gutter cat skirmish.
Frederic L'Homme's abrasive drum play, from which chaos emanates, adds depth to this dialogue, and airs the space with world music incursions reminiscent of Okay Temiz's work.
This twilight jazz, sometimes composed of afrobeat, is led by the stretchy and incisive bass of Maxime Petit, whose aggressiveness fades with a soft groove finesse, evoking the chaâbi sounds.
The experience is total live, in perfect symbiosis, Louis Minus XVI guarantee a trance at the crossroads of Post-Punk and Be-Bop.
The icing on the cake, they happen mostly in small places, close to people, reflecting the state of mind that unites them. "
Sam Nolin
This time they're playing as a duo, just sax and strings!